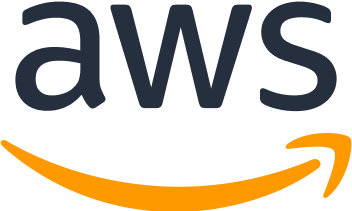 SoftServe
partnering with

AWS
As an APN Premier Consulting Partner, SoftServe is an exceptional cloud guide that vastly decreases the time to cloud value while ensuring your cloud projects are deployed within AWS Well-Architected best practices.
Let's talk
SoftServe responds with application modernization, data storage, and analytics modernization to build cost-effective, robust, elastic, and scalable solutions.
Our AWS clients have come to rely on our speed, agility, and scalability as a non-reseller, agnostic service provider. We can deliver end-to-end solutions to the most complex enterprise challenges—ensuring our clients achieve the most benefit from AWS investments. We help identify where you are, prepare you for your journey, and take you where you need to go—on time and budget, with minimal friction.
Our Differentiator
We create a simplified path to onboarding new cloud and big data technologies. Our approach allows users to efficiently manage time and resources while delivering value to our customers and their stakeholders.
0
AWS Certified Solution Architects
0
AWS Professional Certifications
Reduce time-to-market for new features and app updates, improve SLA, and decrease RTO and RPO.

Enhance availability and scalability approaches based on AWS services to 'scale up' and 'scale out'.

Ensure integrity and confidentiality of data, with end-to-end privacy and security in the delivered solution.

Improve the current infrastructure and solution in the most cost-efficient method.

SoftServe adheres to the pillars of the AWS Well-Architected Framework and is authorized to deliver Well-Architect reviews to ensure optimal efficiency within customer workloads.
AWS Solution Areas
Planning and assessing cloud adoption, migration, and optimization requires a deep understanding of your current infrastructure—how it works, why, and a path for improvements. Learn more about our proficiency in AWS solution areas by clicking on each icon.
To meet industry expectations, financial service companies must manage data and risk when leveraging advanced technology, on board new solutions to gain insights, and deliver truly personalized experiences for their end-customers.

Learn more
What We Do
SoftServe's specialized teams of solution architects, big data engineers, and data scientists provide expertise across a wide spectrum of AWS programs, competencies, and services.
Amazon EC2 for Microsoft Windows Service Delivery Partner
Amazon EMR Service Delivery Partner
AWS Lambda Service Delivery Partner
Amazon Redshift Service Delivery Partner
AWS DevOps Competency Partner
AWS Big Data Competency Partner
AWS Retail Competency Partner
AWS Financial Services Competency Partner
AWS Healthcare Competency Partner
AWS SaaS Competency Partner
AWS Well-Architected Partner
AWS APN Immersion Days Partner
Expertise
Software as a Service (SaaS)
Data
VMware Cloud (VMC)
01

Migrate

Migrate SaaS solutions to the AWS cloud using cloud principles, approaches, and managed services.

02

Security assessment and optimization

03

Cost assessment and optimization

04

Re-architecture
AI & ML
AWS 24 / 7 Support
Big Data & Analytics
Cloud Adoption
DevOps
SoftServe's AI and ML professionals bring best practices in data science and proprietary advanced analytic algorithms to create custom solutions to fuel your success.

Amazon
EC2

Amazon
EKS

Amazon
Redshift

Amazon
SageMaker

Amazon
Lex

AWS
DeepLens

A full-circle service, where SoftServe takes full responsibility for environment maintenance, support, and improvements using standard toolsets, processes, and procedures. For businesses, with a previously implemented cloud environment, looking to ensure their system is monitored 24/7 and recovered, customized services are available based on the client's specific needs and requirements.

SoftServe has the expertise to lead big data strategies and complex decision support systems for the enterprise. We customize solutions based on organizational goals, priorities, user needs, expectations, and technology capabilities.

Amazon EMR

Amazon Redshift

Amazon Kinesis

Amazon S3

Amazon RDS

Amazon
DynamoDB

Amazon Athena

AWS Glue

AWS Lake Formation

AWS Database Migration Service

Our experts provide a transparent process to lift and shift, re-platform, and re-architecture operations.

AWS Well-Architected Tool

Amazon
VPC

Amazon
EC2

Amazon
EBS

Amazon
ECS

Amazon
EKS

AWS
Lambda

AWS
Elasticsearch

SoftServe's proven methodology and DevOps experience ushers in a new era of application deployment. We learn what you need, develop a plan to improve it, and work with your teams to perfect it.

AWS
CodeBuild

AWS
CodeCommit

AWS
CodeDeploy

AWS
CodePipeline

AWS
X-Ray

Amazon
CloudWatch

AWS
CloudTrail

AWS
Config

AWS
CloudFormation

AWS OpsWorks